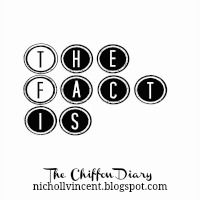 Fact:
I handle all of the accounts receivable for my work and pass them out to all of the offices. I handed one guy his and he exclaimed "An invitation to the ball???" Haha.
Fact:
I like to eat lunch in my car. It's quiet, I take of my shoes, let the breeze blow through the windows and no one can bother me. When I told Torrey he said something to the affect of "Well I married a social butterfly." You knew this going in buddy. Don't act like you're all surprised.
And the view's not bad.
Fact:
We had a super productive weekend revamping the apt. I pranced around quite proud of the bookshelf I built by myself, then had
handy husband
mount it to the wall. Itching to decorate.
Reward.
Fact:
This weekend was General Conference. How I love listening to the leaders of our church give direct counsel to the world. There is always one talk that resonates with me personally. You can listen to any of the speakers of our church
here.
Fact:
When I grow up I want to be Cesar Milan and have a bajillion dogs. I am jealous of his life.
Fact:
I had a dream that I had tons of exotic baby animals to take care of. I got to keep the baby otter, but my husband made me get rid of the baby polar bear. Jerk.
Fact:
Sometimes you've just got to treat yo self. I have a hard time buying myself stuff. I always feel like it should go to something else. This week I gave in and treated myself to a little kitchen love.
I am obsessed. So cute!
You know, like Tommy and Donna do on Parks and Rec.
So make sure you treat. yo. self. sometime this week!